We transport your valuable cargo consignments by making use of cutting-edge technology and security. We preserve the cargo inside special containers and durable boxes, and store the cargo inside the warehouses which are monitored by cameras on 24/7 basis. All movements of the cargo, the entry and the exit into and from the aircraft, are closely followed by our trained staff members. We, at all times, pay the utmost attention and care and make use of the best methods for transporting your valuable cargo.
Valuable Cargo Storage Area

Professional Consultation

Dedicated Acceptance Gate

Qualified Personnel Trained in IATA
Easy and Quick Reservation

Valuable Cargo Handling Equipment
Authorized Security Personnel
Your valuable goods; such as money, jewelry, precious stones/gems, gold, valuable watches, etc. are always safe and secure with Turkish Cargo from their acceptance to their delivery. We provide you with the guarantee to have your cargo flown as booked thanks to our dedicated operations control unit.
The opportunity to be transported inside VAL Box (valuable cargo transport box), and the handling processes carried out as accompanied by a security guard, and also the specially designed containers for carriage of valuable cargo are subject to an additional charge.
Storage Information TK VALUABLE

Valbox VCB 1000 TK Series

Valbox VCB 910 TK Series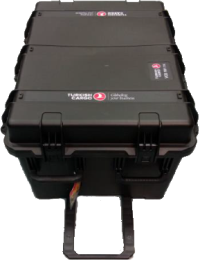 TK VAL Cargo Box VCB 1000
7 Locking Mechanism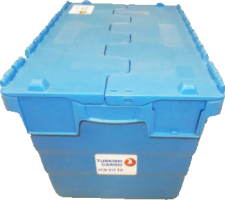 TK VAL Cargo Box VCB 910
Valuable Cargo Box